The annual Conservative Party conference kicked off in Manchester yesterday, and some of the announcements actually, for once, benefit young people *hoorah*.
The UK Prime Minister – Theresa May, has acknowledged that her party does need to relook at the – dare we say – insane University tuition fees, which are currently at £9,250 per year. She's said they'll freeze at this cost for the foreseeable future.
More importantly, May has pledged that the repayment thresholds will rise from £21,000, meaning that graduates won't have to start paying back their loans until they start earning a minimum of £25,000.
Just remember, while everyone still has to pay back the cash someday, since y'know, it's not free money, but at least new graduates won't have to live on supermarket-own brand pasta and beans in order to do so.
The downside?
Well it's safe to say that if a student is doing a course with an average 3-year time frame, they'll leave with a debt of £27,750 – which is already more than most graduate annual salaries. And that's even before they'll have started earning a real wage.
The other thing to bear in mind is, if the average person leaves university aged 21, it's likely they'll have a few years of hard graft before they even begin earning the new £25k repayment threshold, depending on how fast they're able to progress and what career path they've chosen.
While it's great that the new graduates don't have to worry about those student loans just yet, the downside is they'll be a lot older when they finally do pay them off.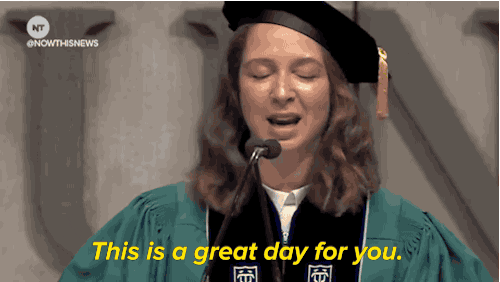 In that case, maybe we should all hope to win the lottery if we don't want to end up 50+ still paying off student debt?
So is there an upside? Thankfully, yes.
Since everyone is in the same boat, there's no need to stress too much. Plus, students are finally being recognised as an important discussion point for our government, without them automatically hiking up the fees and that in itself is a huge positive.
Read more: Five Things You Don't Expect When Going To University : Top Tips From A Current Student
Save