When it comes to online dating, where do we even begin? Swipe left, swipe right, wait for a match… pray they're errr, normal?
Chances are, you've probably already met someone from "the internet", or a dating app at some point. With so many to choose from: Tinder, Bumble, POF, etc. there's already about seven million UK residents signed up to these sites, so it's no wonder that one in three UK relationships now start online. Well, in the digital age it was only a matter of time, right?
It's amazing how much trust we give to people we've chatted to a bunch of times on the net, without having met the old school way, face-to-face in a club or pub.
But how can you be sure that who you're talking to over an app really IS who they say they are? How can you be sure that you're not simply being – in the words of MTV's Nev – catfished?
Last year, Sky News reported that crimes have risen by 382% in the last five years since online dating has boomed. So these crimes that seem to have happened after two people have met on the web – is it just coincidence, or have these things been happening all along and no one really knew?
Andrew McClelland, the CEO of The Online Dating Association (ODA) said, "The challenge we have is the unbalanced view of the trust we have in digital channels.
"One of the issues that often leads to people finding themselves in difficult situations, is that [they'll believe] "I've spoken to them for a month online, I've exchanged all these messages and they seem great". But in fact, the first time you meet [the other person] you don't actually know them – you're meeting a stranger.
"Think of it in the same way you'd meet someone in any other social setting. Don't ignore those natural warnings that most of us benefit from."
Despite this being pretty obvious, most of us are more likely to put this to one side, because we feel we "know" someone, because there's been some level of communication – and in this instance, via messaging.
After contacting all the major sites to get their input on the matter, only Plenty of Fish replied. Their spokeswoman sent this quote:
"User safety and security is important to us at Plenty of Fish, and we aim to educate our users on the necessary dating safety tips on our site here.

 "We advise our community of millions of users to exercise caution when getting to know someone new, whether it's on a dating app, through an acquaintance, or any other social setting.

"Our #1 safety tip to always meet in public on a date – never at someone's home, a hotel, or secluded location."
So that's err… generic, nothing new or overly helpful. In fact, this seems similar to the legal small prints you see at the bottom of receipts – more for their benefit so they don't get sued for negligence rather than anything else. But brands do still unfortunately have to cover their backs.
Online dating: how to stay safe
The ODA have also provided the following image as a quick and easy chart to help you remember the ways you can stay safe:
If we break that down and put it all into context of meeting someone for the first time:
Safety first
ALWAYS, ALWAYS, ALWAYS meet your potential date somewhere public. The busier the better. Not down any side roads, literally think of it like, if you were about to have an argument in a public place where everyone would see – that's the sort of "busy" we're talking about.
Andrew says, "If you're meeting a stranger, you're meeting a stranger, it doesn't matter where you are.
"The odds change dramatically if you are meeting someone from a city compared to a small town. In a city, there's a higher chance there are no mutual ties whatsoever, but in a small town, if you don't know them, a friend of a friend might."
FaceTime or Skype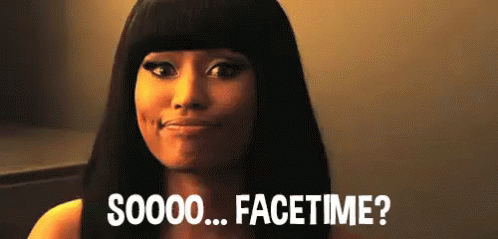 Now this probably seems really basic but you'd be surprised how many people wouldn't even think of this one. Before even meeting and realising you've ended up with a catfish situation suggest chatting over Face Time or Skype. True, they might have a really valid reason if they can't, but since no one walks round with a Nokia 5510 anymore, it's safe to say we've all got access to those apps these days. If not.. you might be seeing some red flags.
Let people know
So let's say you've planned your date, you're meeting them in a bar in town. Tell a few pals where you're headed. Maybe even give them the other person's number if you've exchanged those already. And you know that nifty little 'Find My Friends' feature on iPhones (guessing there's an equivalent for androids and other smart phones) – share your location with the people you're telling. That way they can keep track of you all evening, should you ever be in a situation where you need help.
Do some research
Come on, we've all watched MTV's Catfish, we all know Google image search exists. See if the photo they've sent you matches up to social media profiles, or comes up on a random old guy from Texas' Facebook page (here's hoping it won't EVER be the latter).
If in doubt cancel or postpone
Yes it might be frustrating for the other person if they are really genuine, but if your gut's telling you no, it's probably for a reason. And if they're a decent human being, they'll be happy to postpone, if they get all weird about it, well – do you really want to date someone like that anyway? Nah, probs not.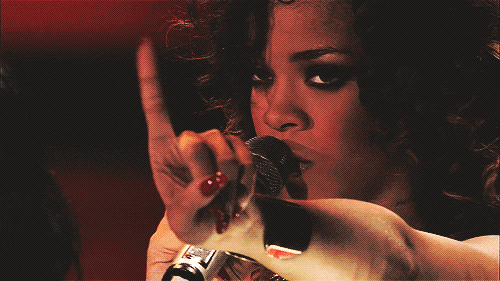 Andrew said, "[These safety messages are] the stuff that we would have been told by our parents when we were kids, when we first started going out.
"But for some reason in our society, we think that everything that goes on digitally HAS to be right, therefore we can ignore those normal safety messages. But we still need to listen to them.
"The platforms themselves will do everything they can to make sure the people abide, but we can only work with what information is available to us and what's been given.
"We're not in a position where we're able to police the industry or citizens because socially that's probably unacceptable. There are laws against putting up wrong information – so scammers, etc.
"One of the common moves with a predator [in online dating], is that they'll try and move you off the platform and start going into other social media channels, because they know the platforms have got technology that enables us to detect the tone of voice and common word, particularly with scammers. It's much harder with sexual predators."
"The minute the conversation comes off the platform, we've got no visibility about what's going on. That's why we need to make sure we are giving our users that information, so that they can behave sensibly when they are meeting someone."
"It's the same as online card fraud – scammers are getting more clever all the time, so it is an ongoing process."
Need more advice?
If you do want extra help or advice on online dating, you can contact the ODA here.
Or check out these safety guides for Tinder, Bumble, POF, Match.com