It's nearly Easter, meaning you officially have the best excuse quite literally in the world for eating as much of the tasty and oh-so-addictive brown stuff as you fancy. If you needed one, that is.
In our case, that means demolishing a big bar of Dairy Milk in front of Love Island tonight but if you're feeling more adventurous, why not try one of these quirky chocolate recipes that may sound dubious but actually taste surprisingly delicious?
Chocolate And Red Wine Brownies (Serves 12, recipe via Asda Good Living)
Preheat the oven to 170C/150C fan/gas 3. Grease and line a rectangular baking tray with greaseproof paper.
Melt 200g chopped plain chocolate and 170g salted butter in a heatproof mixing bowl over a pan of boiling water.
Remove from the heat and mix in 250ml red wine, followed by 250g caster sugar, 75g light brown soft sugar, 130g plain flour, 3 beaten eggs, 1tsp vanilla extract and 2tsp instant coffee, dissolved in 1tbsp boiling water.
Stir until evenly combined, then pour into the tin.
Place on the middle shelf of the oven and bake for 30-40mins until a light crust has formed and a knife, when inserted into the centre of the brownie, comes out clean.
Remove from the oven and leave to cool fully, then cut into 12 squares and dust with a little cocoa powder.
Chocolate And Beetroot Cake (Serves 8, recipe via Soul Foodist)
Preheat the oven to 180C/350F/Gas 5. Butter and flour the cake tin.
Sift together 100g drinking chocolate and 230g self-raising flour, then mix in 200g golden caster sugar.
Melt 100g chopped dark chocolate and 125g unsalted butter together in a heatproof bowl suspended over a saucepan of barely simmering water.
Now purée 250g cooked beetroot in a food processor, whisk 3 large eggs, then stir them into the beetroot.
Add the wet beetroot and chocolate mixtures to the dry ingredients and mix together well.
Pour the mixture into the cake tin and bake for around 50 mins or until an inserted skewer comes out clean.
Remove from the oven and leave to stand in the tin for 10 mins before turning onto a wire rack to cool. Serve dusted with icing sugar.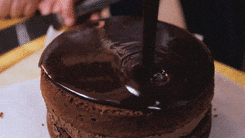 Chocolate, Port And Stilton Truffles (Serves 40, recipe via chocolatier Paul A Young)
To make the ganache, add 200ml water, 200ml double cream, 75g golden caster sugar and 100g very mature, roughly chopped Stilton to a pan and bring to a simmer.
Place 500g chopped 70% dark chocolate in a large, heat-proof bowl and pour the Stilton mixture into the bowl, stirring continuously to melt the chocolate.
Mix 75ml tawny port into the chocolate until completely incorporated. Cool, then cover and place in the fridge for at least two hours to set.

Once set, scoop out even quantities with a teaspoon and place on some parchment paper. Coat your hands in cocoa powder and quickly roll into balls before the ganache starts to melt. Store in the fridge until ready to coat in tempered chocolate, or eat straight away.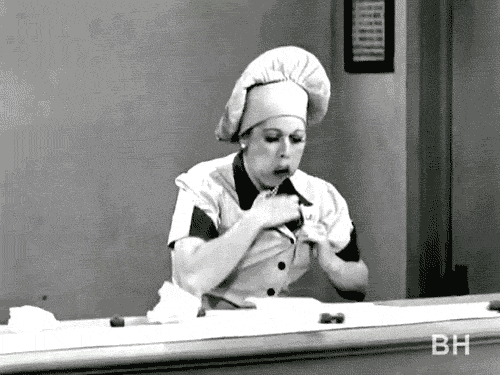 Chocolate and avocado mousse (Serves 6, recipe via Tesco Real Food)
Set aside 25g of 100g chocolate for decoration and break the rest into squares.
Melt in a heatproof bowl set over a pan of shallow, simmering water. Stir in 4tbsp maple syrup, 2tsp 

vanilla

 extract, 5tbsp 

almond

 or coconut milk, 1/4 tsp fine salt and 2.5tbsp cocoa until smooth.
In a blender or food processor, whizz the chocolate mixture with the flesh of two large ripe avocados until silky smooth.
Divide the mixture between six small serving glasses and chill for at least three hours, or for up to 12 hours.
To make the decoration, scrape the edge of the reserved chocolate using a vegetable peeler to make long shards.
Store in an airtight container until needed. Scatter over the mousse just before serving.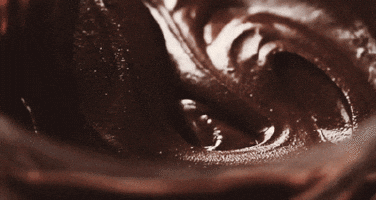 Read More
The Most Weird And Wonderful Easter Eggs Of 2018