The Cannes Film Festival's 2017 poster has sparked controversy after people noticed that Claudia Cardinale's body had been airbrushed to make her appear slimmer.
The promo shows the Italian actress dancing joyfully, but a closer look at the original 1959 photo of the now 78-year-old reveals that her thigh has been edited down and her waist taken in.
Filmmaker Anna Rose Holmer tweeted a GIF showing the transformation from photo to poster and expressing her disappointment. Others quickly agreed, with both men and women branding the decision to airbrush Cardinale "insulting", "unnecessary"  and "just weird".
"Her body is perfect why the fuck would anybody Photoshop that?" one outraged Twitter user wrote.
Why the need to alter Claudia Cardinale's body so dramatically for #Cannes2017 official poster? pic.twitter.com/jvMEfejZUc

— Anna Rose Holmer (@BARFH) March 29, 2017
Festival director Thierry Frémaux, however, failed to see the problem, retweeting a message asking "What is this ridiculous controversy over the Cannes poster? All photos that are used for photos are retouched in one way or another."
C'est quoi cette polémique débile sur l'affiche de Cannes ? Toute photo servant à une affiche est d'une manière ou d'une autre retouchée.

— Jean-Paul Salomé (@celeriremoulade) March 29, 2017
Oh, right, so we should all just sit down, shut up and accept that not even stunning actresses are considered perfect enough to grace posters without being Photoshopped, let alone us? No thanks, because the point is that even if she were less conventionally attractive, nobody deserves to have their body edited to meet society's unattainable ideals.
Sadly, Cardinale, who could have used the opportunity to speak up for women and girls conditioned into believing that their natural bodies are not beautiful enough, failed to see the issue either, calling it a"false row" and releasing the following, unhelpful statement to the AFP:
"I don't have any comment to make on the artistic work done on this image. It's a poster, which beyond representing me, represents a dance, a flight. This image has been retouched to accentuate this effect of lightness and transpose me into a dream character; it's a sublimation. This concern for realism has no place here, and as a committed feminist, I see no attack on the female form. There are other things happening in the world right now that are more important to be discussing. It's only cinema, let's not forget that."
Apart from that it's really, really not, is it? Far from "only cinema", women are constantly told to do this, but don't do that, dress like this, but not like that, and that they can never be good enough. The message this sends to young girls can be damaging and confusing.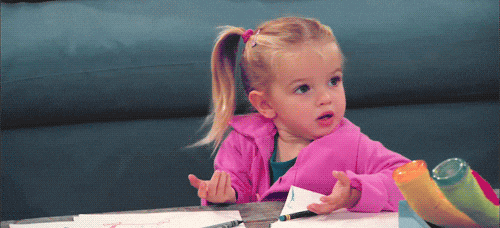 Cannes, which begins this year on 17 May, is clearly still behind the times when it comes to its treatment of women. In 2015, the film festival memorably turned women away from screenings if they were not wearing heels, until a backlash forced security to do away with that sexist and outdated policy.
Until it finds the balls to pull itself up to date, we'll continue making our voices heard.